Building the BCM plan - Reading 15th March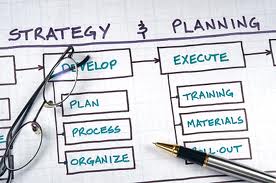 The Continuity Forum 'Building the BC Plan' event is aimed at those looking to develop their Business Continuity skills, or those at the very start of the BC Planning phase within their organisation.
Within small groups we explore what BCM means to your organisation and how you can meet your obligations to customers and other stakeholders in an efficient and comprehensive manner.
By working in small teams you will be sharing knowledge and gaining experience with a group of similar organisations who share your challenges and problems and learning to address them in practical ways.
The core aim of this event is to establish a clear understanding of key elements of BCM that will enable you to immediately improve the Business Continuity capability of your organisation in measurable and practical ways. It also provides a structure that enables further development of your BCM adding further resilience to your organisation.
The opening sessions discuss issues around

Understanding the Business and correctly assessing your Primary Risks.
After the mid morning break the group sessions start where you start the process of applying what has been learnt to your organisation. The results are reviewed, assessed and built into a KEY ACTION list that forms the initial basis of your organisations planning strategy.
After Lunch we spend most of the session connecting and assessing mitigating strategies and resources to the Action List created enabling you to leave with the foundations need to enable BCM within our operation.
The 'Building the BC Plan' event is very hands on and you will be engaged and challenged to develop creative solutions to common problems ... they are a lot of fun too!
During the final session of the day Delegates will given guidance and resources that will enable them to 'sell' BCM across the organisation and beyond.
Summary of the Day
Session 1 - Understanding the Business & the Risk assessment and BIA process.
Session 2 - Assessing your Strategy options, connections with the organisation and Setting your Priorities.
Session 3 - Developing your Action Plan, mitigating strategies and resources and assessing the follow-on actions for value.
Session 4 - Engaging with your people and partners 'Selling your BCM planning to stakeholders'.
Closing Comments
The session runs for 08:45 until 16:30. We provide for a further hour after close to answer any outstanding or address issues not covered during the session. We also provide follow up support for 30 days after the event, where we stand at your shoulder, helping you enact your plan back in your work place.
The event is £79 for members and £199 for non-Members. Discounts are available for Public Sector and Charitable organisations
Our booking conditions are shown
here
---
To book your place on this event please email Sara McKenna
HERE!
or call us on 0208 993 1599
Please do contact us ASAP to book your place on these highly valuable sessions. Places are strictly limited and from experience they fill very quickly... ACT NOW
!
---
For more details on our events, workshops and industry development work, as well as the general activities of the Continuity Forum please contact us directly on +44 208 993 1599 or mail us
HERE!
If you would like to know more about how your organisation can get involved and benefit from working with the Continuity Forum, please email us
HERE!
or call on + 44 (0) 208 993 1599.
---