Crises Control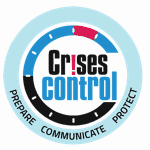 About Crises Control
Crises Control is an award-winning incident management platform radically different from its competitors
Crises Control is a cloud-based emergency mass notification application combined with a functional business disruption incident management platform.
It was launched in 2014, after a significant period of development, by IT managed service provider and app developer Transputec that built the platform to initially serve its own clients.
Crises Control now offers an award winning emergency mass notification system that has a number of unique features of direct relevance to the SME market, which has so far proved largely resistant to BCM software on the grounds of resources and costs.
Features
Incident action plan creation, administration and hosting tools
Multi-channel emergency notification platform
Track and trace with one-touch SOS button
Incident task manager module and incident timeline
Audit logs and performance reports for post-incident review
Our USPs
Platform built from the user upwards, with an intuitive native mobile app
Ease of deployment, with a quick start, self-implementation option
Templates and incident library to help organisations without a BC plan
Simple pricing, monthly subscription option, low total cost of ownership
Our Customers
We now have a growing number of early-adopting customers on board. These are enterprises who all have a culture of seeking out the best-in-field solutions to their business problems and as result gaining an advantage over their competitors who are not so forward thinking.
The feedback we are getting from these new customers tells us that they are happy with the choice they have made. After all, we were awarded the prestigious industry title of Most Innovative Product in the Business Continuity Awards 2016.

NEWSFLASH
The Crises Control Incident Management platform is now available through G-Cloud to all UK public sector organisations. READ MORE ...
Crises Control has won the Computing Magazines' Cloud DR & Continuity Solution of the year for 2018. READ MORE ...
Our Team
We have brought together a small but expert team to develop, operate and market our exciting product. This includes a mixture of technology geeks who develop and operate the platform, marketers who are building our brand and reaching out to new customers and seasoned entrepreneurs who run the whole thing and plan how we will expand into a growing market.
________________
Five ways to cut down your business disruption
1. Good planning begins with identifying risk. Knowing what risks you face as a business is the first step to mitigating them.
2. Incident specific action plans help you respond more effectively. When a crisis strikes you need an action plan that you can use in real time.
3. Ensure you have communication when you need it most. When your power is down or your network has been hacked, you must still be able to communicate.
4. Build your supply chain resilience by including your supply partners within your crises response platform.
5. Practice makes perfect. Test and test again, so that when you need it you are ready to respond quickly and effectively.
To assist in getting the right kind of planning in place for your organization we have produced a white paper that provides more depth on the advice provided above.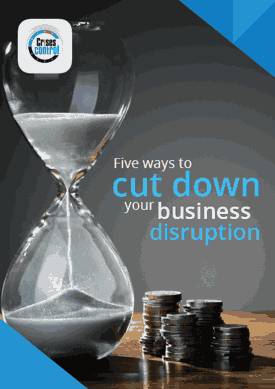 ---
CONTACT DETAILS
Crises Control
Website www.crises-control.com
Phone +44 (0) 20 8584 1385
Email contactus@crises-control.com
---