Climate Change and Business Continuity - changing the future - a new working group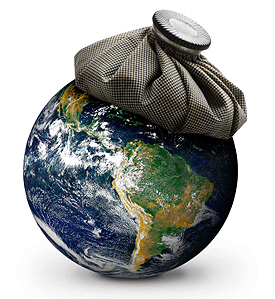 Changing the future ...
The Continuity Forum has been working for a number of years looking at how the expertise and experience gained by Risk and Business Continuity professionals can help change our future.
Climate Change is a very real threat that needs united action by the public and private sector if the risks it brings are to be effectively countered.
Across disparate areas, expert opinion has confirmed everyone needs to be more active and to start considering how Climate Chnage may affect them. The Continuity Forum has developed relationships with government and academia, investigating the contribution our professions expertise can make to this challenge.
What has become clear over this time is that there are very few people in better positions to understand the risks and consequences to organisations and communities than the BC and Risk Management Communities. Whether its Flooding or Drought, Supply Chain disruption or Fire, even natural disasters, our sectors have real experience of how to cope more effectively. Moreover, with the changing landscape and profile of Business Continuity and Risk Management across the world the time is now right to seek positive engagement on how we can help deliver cost-effective, viable and sustainable solutions.
Consequently, and building on the foundations already laid, the Continuity Forum is announcing the formation of a new
professional working group to focus on how Business Continuity and Risk Management professionals can help deliver awareness, expert advice and more generally assist the work underway to address the threats posed by Climate Change and more directly address Climate Risk.
This working group will be part of the Continuity Forums

CLIMATE ADAPTATION PROGRAMME

and will be key in the development of 'good' practice and directly input to the development of policy and our broader activities in this area.
We are seeking to invite leading BCM and Risk Management professionals, academia and organisations to join this Climate Risk Working Group. Ideally, you or your organisation will have an interest or specific skills in managing risk and continuity across the broad topics that are defined in the National Adaptation Programme.
This group will contribute, share, test and discuss creative ideas that contribute to policy development that can positively impact on how Climate Adaptation is implemented. We are particulalry interested in increasing the reach and effectiveness of proactive measures that improve the management of the risks faced or increase the levels of active planning by both private and public sector bodies.

The Group will form part of our CLIMATE ADAPTATION PROGRAMME Policy Group and will be chaired by Russell Price, who is leading our work in this area with the UK and European Governments.
We will make full use of our online meeting systems to minimize the need to travel and keep the time overhead to a minimum, but there may be the need for a number of meetings over the years. International participation is welcomed.
---