New ISO Travel Risk Management Standard - ISO 31030:2021
SEPTEMBER 2021
---
ISO Publication date confirmed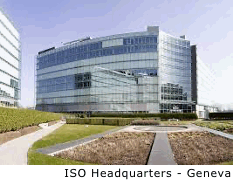 For the past three years work has been underway to develop new guidance to help organizations meet their Duty of Care for travellers. National Standards Bodies from more than 60 countries have been working with the ISO technical committeee for Risk Management (TC262) to agree a good practice framework that helps keep people safer and provides evidence that the organization is meeting its' legal duties.
The Continuity Forum has been directly engaged in the work on the guidance at the national and international levels, as well as developing active sector engagement through our Policy Working Group (PWG).
ISO 31030 has been developed to be used either as part of an organizations existing risk management processes, fully able to integrate with exists systems and frameworks for ISO and others. It can interface with Health and Safety controls too.
Importantly, the guidance has been tailored so that it can be used on a standalone basis by organizations of all sizes and types, giving potentially millions of companies that do have any travel risk processes in place the ability to transform their capabilty very quickly.
BS ISO 31030:2021 is due for release on 15th September 2021 and can be purchased from:
BSI - https://shop.bsigroup.com/products/travel-risk-management-guidance-for-organizations
ISO - https://www.iso.org/standard/54204.html
The Continuity Forum is providing regular briefings on the new ISO 31030 Travel Risk guidance standard and if you have any questions please do contact us on +44 208 993 1599 (UK) or email us at info@continuityforum.org.