Supply Chain Continuity using new ISO 22318 Guidelines
PD ISO/TS 22318:2015 - Overview of new ISO Supply Chain Continuity Guidance
An Introduction by Lead author Duncan Ford MBCI
BSi has just published the UK edition of the recently released ISO Technical Specification 22318 Guidelines for Supply Chain Continuity. The title describes where this document fits in with the established BCM standards 22301 and 22313. A technical specification is not a full standard; its purpose is to amplify not undermine the established standards.
Every organisation has a supply chain which may range from the purchase of basic resources to complex outsourcing arrangements for the delivery of a core service including both external suppliers and internal support such as the provision of IT services. Each of these arrangements presents a risk to the organisation if it is unavailable, which needs to be properly understood and appropriate contingency measures put in place to protect against disruption of that product supply or service. 22318 provides guidelines on how to manage Supply Chain Continuity challenges.
The scope of this Technical Specification was deliberately constrained. It considers specifically the issues faced by an organisation which needs continuity of supply of products or services to protect its business activities and the continuity strategies for current suppliers which can be used to mitigate the impact of disruption.
The approach is broken into five stages which align with the requirements of BS/ISO 22301 which ensures that Supply Chain Continuity Management (SCCM) can be managed within an established BCM programme:
Ø Policy and strategy which considers the requirement for supply chain continuity and the parameters each organisation should define to frame its approach to SCCM.
Ø Analysis of the supply chain which draws upon the organisation's BIA to identify critical activities or processes and focusses on identifying the particular risks and impacts to these processes arising from disruption in the associated supply chain.
Ø Consideration of appropriate and achievable Supply Chain Continuity strategies which can help to mitigate the emerging risks and identify an approach to manage disruption.
Ø Planning to manage a supply chain disruption event and the requirement to integrate this with BC plans.
Ø Ongoing performance management to maintain an appropriate level of continuity management within the supply chain and deliver continuous improvement.
Effective SCCM generates its own challenges for an organisation, it may impact procurement strategies as continuity requirements may be contrary to strategies of minimising supply chain cost. The process of analysis should bring a focus onto the pressure points, for example where a critical process is dependent on a single supplier, and allow the associated risk to the organisation to be recognised and managed.
A key approach is to encourage openness between an organisation and its critical suppliers delivering better understanding of each other's priorities and risks and integrated continuity planning. This leads to continuous improvement and reducing risk.
SCCM is relevant to organisations of every size and type, TS 22318 focusses on a key aspect of managing the risks in the supply chain.
As an ISO document it is available as reference to support global supply arrangements helping the purchaser to define its continuity requirements to be included in contracts, monitor suppliers' continuity provisions and be prepared to manage the impacts of disruption. The hope of the project team who worked on this document supported by the contributions from many global standards organisations is that PD ISO/TS 22318 takes another step towards improved global continuity and resilience.
To get a copy of the new Supply Chain Continuity Guidance please click here

About the Author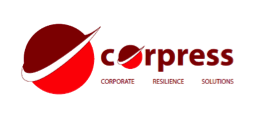 Duncan Ford led the development for ISO TS 22318. He is a partner in Corpress LLP a consultancy working in the areas of risk, response and resilience including supply chain analysis.
For more information visit: www.corpress.uk