ASIS to develop Supply Chain Risk Management Standard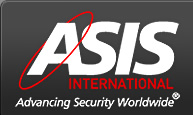 ASIS, the International group for Security Professionals, founded in 1955 and based in Virginia in the US, has started work on a new Guidance Standard for Supply Chain Risk Management with the first Technical Committee meeting held this week with Russell Price is representing the Continuity Forum.
This new project addressing Supply Chain Risk comes at an opportune time hot on the heels of ISO 22301 and when completed, hopes to provides a framework for collecting, developing, and implementing best practices for supply chain risk management (SCRM).
The SRCM Standard is intended to be primarily a practitioner's guide and will help connect many of the diverse processes that span Business Continuity and Risk Management. The final guidance when released will provide specific good practice guidelines that can be included or adapted to fit organizations needs as well as outlining possible approaches across a range of scenarios for an organization to consider, including examples of tools other organizations have used.
Whilst there is a current Standard (ISO 28000:2007) many feel more support is needed to support the development of more effective Supply Chain Risk, Resilience and Continuity Management and we hope this SCRM project will add substantial to the thinking and practices used across the relevant sectors and markets.
If you would like to know more about our work in this area or if you have suggestions for key areas that need to be included in the Guidance please do get in touch
HERE