Business Continuity for Dummies launched by Cabinet Office and Wiley publishing
The popular yellow cover Dummies Guides from Wiley adds a new title to the series today focusing on Business Continuity. The Dummies Guide to Business Continuity has been published with support from the Cabinet Office especially to help support the 4.5 million small and medium sized enterprises in the UK understand, quickly apply and gain the benefits of good Business Continuity practices.
SMEs matter and are vital in supporting their local communities cope with disasters and that's why the government ensured that the Strategic Defence and Security Review (SDSR) committed to help SMEs improve their resilience to civil emergencies. In partnership with the private sector, including the Continuity Forum and with sponsorship from the BCI and EPS, this new Dummies Guide aims to provide easy access to expert advice to help them prepare and cope with disruption of all kinds.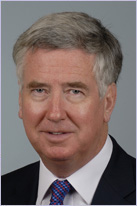 Rt. Hon. Michael Fallon MP the Minister of State for Business and Enterprise, said "Business Continuity for Dummies brings together the wealth of experience within Government in support of business continuity planning in SMEs. Working with business, this book takes an innovative approach to reaching out to the 5 million SMEs in this country to build the resilience of our communities and our economy.
This Government is committed to supporting SMEs and this book builds on and supports the work taking place to ensure the survival and growth of our SMEs."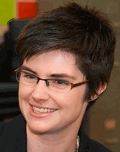 The new Minister for Political and Constitutional Reform, Chloe Smith MP c
ommenting on the new guide added
"The resilience of SMEs matters. SMEs are the life-blood of the economy, providing employment and growth, and critical services and products to larger companies. They're also vital in supporting their local communities cope with disasters. The quicker they can be up and running again after problems hit, the quicker whole communities can recover."
Written primarily with SMEs in mind, the guide acknowledges that smaller businesses just do not have the money, time and resources to prepare for disruptions, yet the cost of dealing with them when they do arise can be significant.
SMEs often suffer disproportionately from disruptions of all kinds, including bigger emergencies, because many haven't realised the impact to their business and their wider markets from disruption. Understanding the importance of continuity and getting it right, early, can see competitive advantages and in some areas, lower premiums to pay.
Continuity Forum Chairman, Russell Price, added "The SME sector has really needed a Business Continuity Guide for Dummies for a long time. We are delighted that so of the most experienced people across the profession have come together to produce such a valuable resource that makes the adoption of BCM very much easier for smaller organisations. In addition, the guide has been written in a way to really help people more generally understand the benefits and steps needed to embed and extend BCM knowledge across organisations of all sizes and types."
Jim Haywood, Executive Director, Business Emergency Recovery Group added his support saying "...prevention is always better than cure - planning ahead and building in resilience is what responsible and successful businesses do. This Guide will be an enormous help with that."
The guide provides simple, and for the most part inexpensive, 'how to' measures to deal with difficulties ranging from being let down by one of your key suppliers all the way through to major disruptions caused by challenges such as flooding, severe weather and a pandemic influenza outbreak.
You can buy Business Continuity for Dummies by clicking the link below.
1.

The Civil Contingencies Secretariat sits within the Cabinet Office at the heart of central government. It works in partnership with Government departments, the devolved administrations and key stakeholders to enhance the UK's ability to prepare for, respond to and recover from emergencies.
2.

For further detail on Contingency and Resilience: http://www.cabinetoffice.gov.uk/content/civil-contingencies/
3.

Business continuity management (BCM) is a process that helps manage risks to the smooth running of an organisation or delivery of a service, ensuring continuity of critical functions in the event of a disruption, and effective recovery afterwards. The Government aims to ensure all organisations have a clear understanding of Business Continuity Management (BCM). For more guidance: http://www.cabinetoffice.gov.uk/content/business-continuity.
4.

Cabinet Office Press Office 70 Whitehall LONDON SW1A 2WH 0207 276 5110/0436; www.cabinetoffice.gov.uk