Jobs from the Continuity Forum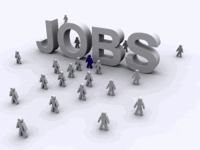 These pages show our current jobs, employment and contracts listings.
We aim to feature roles that cover the full spectrum of Business Continuity, Security, Risk and Crisis Management as well as the Resilience Field.
The Continuity Forum provides a help line providing support and advice on employment and career development.
Please do get in touch to find out more.
Director of Resilience
Resilience Manager
Head of Consulting
VP - Business Continuity
---
If you would like to advertise any roles or contract opportunities please contact us directly. If you would like to submit a profile for jobs or contracts wanted just email us.
You do not have to be a member or partner of the Business Continuity Forum to use these pages or to apply for any role.
We do try to keep this listings and dates as accurate as possible, but if you do come across duplicate or closed roles do let us know and we'll remove them straight away.
---
Jobs from around the Web

(NEW)
---
NEW Contracts available and jobs sought listing
This is a new service from the Continuity Forum please contact us directly if you would like to be listed or have your contract featured or click here for more info
---
Other Jobs & Contracts - Skills available
---
If you would like to feature a job on the Continuity Forum recruitment pages email us on jobs@continuityforum.org or call on + 44 (0) 208 993 1599.
Specialist Recruitment companies
Take control of the process ... with the Continuity Forum you can place your vacancies directly onto the website and receive CV's directly back from applicants. It is easy to use and involves nothing more than dragging and dropping the job description. No waiting for job listings its straight there on the Continuity Forum Site.
Partners
Call us to enable this feature on your account
---
If you would like to know more about how your organisation can get involved and benefit from working with the Continuity Forum, please email us at
info@continuityforum.org
or call on
+ 44 (0) 208 993
1599.