Testimonials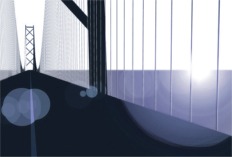 The Continuity Forum are pleased we have been able to help so many companies and
organisations
through our various services and we are always delighted to get feedback on the outcomes of our work with our many disparate partners.
We are always looking to improve on this work in order to ensure we continue to deliver results and great value.
We'll never get complacent, despite all these very kinds words that have been received.
"The Continuity Forum supported our Business Continuity events across social care sector aimed to deliver good governance and more resilient business continuity management in the social care industry.

Fantastic communication skills and ability to deliver - the events were a huge success and improved the

BCM

in the sector across the County."

"The Continuity Forum offer fantastic support to any

organisation

whether you are looking for strategies to get senior management or board level buy-in, or whether you want support when running business continuity awareness campaigns.
Their knowledge in the resilience field is exemplary, and I would endorse the Continuity Forum."

"Over the years we have the pleasure of working alongside the Forum in numerous activities I have been thoroughly impressed with their energy, enthusiasm and depth of knowledge.

They are great communicators and are leading the industry with fresh ideas and new approaches - the ultimate professionals"

"If you have been in the Business Continuity profession for a while then you will have heard of Russell Price and of his work at The Continuity Forum. If you're just starting out then I really would suggest that you check them out they are most definitely one of the profession's leaders and shapers."

"Russell is a great speaker, presenting at major events, but equally comfortable with smaller grass-roots gathering. with a first class team, the Continuity Forum has evolved over the years and is, in my humble opinion, a great source of knowledge for all business continuity professionals of all grades and experience. I thoroughly recommend their work"

"within a month or two we were seeing the results of working with the Continuity Forum. We understood our customers needs better and were able to connect positively through the services the Forum provided. The best marketing investment we have ever made in BC"

"Russell has been a driving force to the Continuity Forum over the years, helping it to progress as the talking shop and information exchange that all professionals in the field should belong to. It is hard to separate one from the other.

I have no hesitation in recommending the Continuity Forum, and Russell, to anyone in our field."

"We were looking to develop our BC market presence and had tried all the usual options before we went to the Continuity Forum. What a difference! In the space of a few weeks we had quality time with real decision makers that really changed the way we worked and the value we delivered to clients. Thanks so much."

MG - Security and General Consulting Services

"Under the Civil Contingencies Act our Authority has the duty to promote business continuity in the borough. This was not something we had any experience of, and we were very wary from the start of our ability to deliver something suitable. Sara and the team were brilliant and took care of nearly everything, even when our council

elader

pulled out at the last minute she coped. The Forum made a difficult job look easy. Not only that, but it worked out cheaper than doing it in-house and the feedback scores the day got were brilliant."

"The Continuity Forum are highly knowledgeable thought-leaders in the field of continuity, security and resilience putting extensive practical experience to good use as an innovative advisor with a thorough knowledge of the sector. The Continuity Forum is a real asset to anyone seeking to start-up or expand their security and resilience operations."

FG

- International Policy Group

"I've known have worked with the Continuity Forum on a number of different projects. It's difficult to fault their knowledge, passion, dedication and energy in the promotion and awareness of business continuity and resilience issues. They have successfully influenced high level

organisations

and individuals and as I recently experienced, is willing to entertain and discuss new ideas and thinking in managing risk."

"The Forums experience in the field of BC & Crisis Management is second to none. Their knowledge, understanding and input to the various BC Standards has been highly respected. The address book and list of key contacts in these fields is impressive, to say the least. What they have brought to this discipline is one of the reasons why so many companies (large & small) have been taking

BCMS

more seriously.

CF events are always popular, well planned, with thought provoking agendas, and great value. Highly recommended"

SM - Global transport

organisation

" The premier business continuity analysis organization and think tank - made even better by assembling an outstanding team of business continuity professionals. No strangers to transforming visions into reality, the Continuity Forum staff have done much to raise the bar on the excellence of business continuity practices.

The profession is much better for their vision, energy and determination"

"we kept on hitting the same sales problem and it was seriously affecting our performance. By working with Sara and the Continuity Forum we were able to rethink our approach and start winning business. In the quarter following the first events we smashed our targets by over 217%!"

GH

- Pan European Consultancy

"The Continuity Forum are passionate advocates of business continuity. They are eminently approachable and deliver excellence. All the events and workshops I have attended have been the epitome of professionalism and hugely enjoyable … they must have a magic ingredient in the jelly beans!

The Continuity Forum's work is invaluable in spreading the BC message out to a wider audience. My advice - Join!"

ND - Global Services Company

"we were looking to develop a number of key partnerships to develop our services and routes to market and been struggling for months. We had to make progress quickly or the project was going to die and we turned to the Continuity Forum. Within a month they had helped us turn the situation around and we now have a great set of partners thanks to the Continuity Forum"

BE - Services, Products & Consulting International

"I've known Russell and the Continuity Forum for many years, sometimes serving on the same

BSI

committee. I wonder if there is anyone in our industry that they don't know, which is clearly one of their strengths. Their passion for and commitment to the profession are also obvious."

"The Continuity Forum has helped us out on a number of occasions delivering high profile conferences for CEOs and our more in-depth courses for Business Continuity practitioners, nothing appears too much trouble. Their enthusiasm is infectious, putting over complex issues with ease and authority. With extensive knowledge and 'presence' they have audiences captivated and queuing up to have more in-depth discussions.

For any Business Continuity issue the Continuity Forum would always be my first contact."

"Russell is a really excellent communicator, with a detailed knowledge of his subject and delivered in style. It has been my pleasure to work with him (the Continuity Forum) on many occasions helping the business community develop their security and resilience. They dramatically changed the effectiveness of our work increasing the quality and lowering our costs.

I cannot recommend them highly enough!"

DO - Police and Security UK

"Russell is a thought leader on continuity planning with whom I have had the pleasure of working from the early days of BC to drive, first the acceptance of continuity planning as a mainstream discipline, and subsequently its expansion in scope and in academic

rigour

. He has made an enormous contribution to business continuity by his vision and dynamism as Chairman of the Continuity Forum and I am very happy to recommend him."

"(they) never cease to amaze me. (In

BCM

...) they are at every meeting, on every committee, connected to all the movers and shakers and have an opinion on just about everything. If you haven't seen their work at Continuity Forum and you are involved with

BCM

then you should."

"… what stands out is a strong sense of determination to develop fresh ideas on the basis of sound research and competent planning creating in the Continuity Forum an ongoing and very successful leading resource for information and help to a very wide range of people. I know the team are committed to helping others build levels of not just Business Continuity, but more importantly, resilience in all sorts of

organisations

internationally, regardless of size or sector, through information, education and the promotion of best practice and their unique involvement in helping the UK National Counter Terrorism Security Office to develop and promote the Vulnerability Self Assessment Tool (

VSAT

).

I have great pleasure in recommending the Continuity Forum as a highly respected forward thinking champion of many new ideas and a true thought leader in world where such skills are greatly in demand."

PL - Consultancy and Business leader

__________
We are going to stop blushing now and get back to work!
---