ISO 22301 Webinar dates added due to demand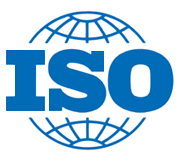 Our Webinars focusing on the new ISO Business Continuity Standard 22301 really have been incredibly popular with a response that has even taken us by surprise!
To meet this interest we have decided to add two extra sessions on the 20th and 27th on June at 09:30 and 16:30 respectively (UK time) for those that have been unable to participate so far
These sessions are being provided free of charge.
We are also running a special breakfast briefing on the new standard on the morning of July 5th in London. Keep an eye out for the details on the news and events pages or send a mail to us
here to book a place
at this special briefing.
The timings of our ISO 22301 webinars are to make it easier for for those in other time zones to fit these sessions into your schedules.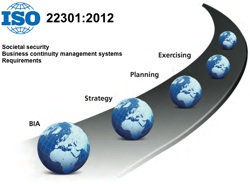 Each ISO 22301 Webinar session will cover:
The background and development of ISO 22301

What the ISO will mean for organisations

What it is and, importantly what it isn't
How it 'fits' with other standards in organisations

A review of the key points of ISO 22301

Discussion of how it differs from BS 25999-2

How organizations can manage the transition

The Time line for change...

Direct links to the booking system are shown below:
Places will be allocated on a 'first come, first served' basis and we will have a wait list available for each session should be unlucky and miss out on your chosen slot.

In addition, we are running more specialised ISO 22301 briefings for our partners and members that are aimed at getting into the fine detials of planning and management for the Standard.
If you would like to know more about how you can access these sessions or have sessions run specifically for your organisation please do get in touch with us
here!
If you would like to talk to us about providing webinars or any of our other services internally to your team/s, across your customer base or even market sector please do get in touch here!
---