SPECIAL EVENT - National Launch of VSAT - 17th Feb 2011 - London SW1

Please check out our Security Portal or search for more using the the word 'VSAT'
---
We are pleased to invite you to the launch of a brand new tool that considerably extends our national capability to develop security, create continuity and build resilience.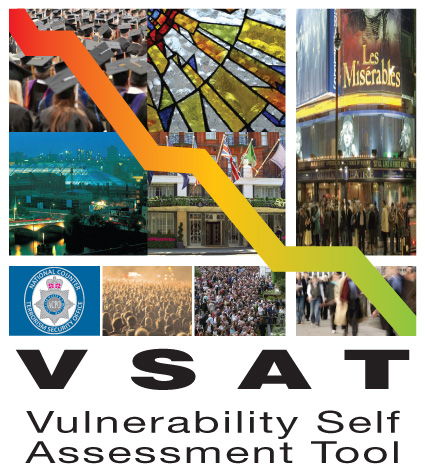 On February 17th in London the Vulnerability Self Assessment Tool (VSAT) will be launched at the prestigious Jumeirah Carlton Tower in London by the National Counter Terrorism Security Office, the Continuity Forum and the Home Office with the support of London First.
We invite you to join us for the Launch of the Vulnerability Self Assessment Tool (VSAT).

Join our speakers Lord Reid of Cardowan, former Home Secretary, Deputy Mayor of London, Richard Barnes, Sir David Veness, ex Met Police Asst Commissioner and former UN Under Secretary General for Safety and Security and Russell Price, Founder of the Continuity Forum.
They will be supported by many other leading experts in the field for the launch of the VSAT who'll also be available to answer to your questions.
With fast-changing threat profiles facing organisations of all sizes, how might your organisation deliver business continuity and security while securing a more resilient future? Effective planning before an event can mean the difference between surviving or thriving, but costs can often be prohibitive.
The VSAT programme offers you a fast, free method to assess your organisation, ensuring your business resilience.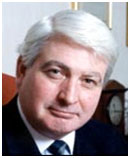 Bringing together experts from a number of connected fields, this Launch Event aims to demonstrate how you, your organisation, and your staff can use the VSAT tool to best prepare your organisation by helping you assess and improve your Security and Business Continuity.
NaCTSO, The Continuity Forum and London First are bringing together leading Thought Leaders from government and business to discuss and promote best practice crisis leadership and resilient approaches and we'll be demonstrating how the new VSAT system works.
About VSAT
The Vulnerability Self Assessment Tool (VSAT), which has been developed by NaCTSO in partnership with leading businesses across the UK, will assist owners, operators or those responsible for the security of crowded places to determine their vulnerability to terrorist attack and other security concerns.
The VSAT system will provide you with:
Sign posting to best practice

12 months Business Continuity Management tool

Increased local engagement with security experts (CTSA)

Training Opportunities
Written assessment report with recommendations covering:
Physical Security

Personnel Security

Information Security

Good practice

Risk Management
The Vulnerability Self Assessment Tool will provide a means for you to identify and reduce the vulnerability to your establishment and help protect our communities.
Who should Attend
VSAT is a great tool devised to meet the needs of a very wide range of organisations, small and large, local and international.
This session will showcase the need and capabilities of VSAT and is ideal for those with an interest in building their Security and Continuity capabilities. We will especially welcome representative bodies, trade associations and members of the media as well well as Senior Managers, Directors and business owners across the following sectors.
Environment, Health & Safety
Information & Data Processing
Purchasing/Supply Chain Audit
Central & Local Government
Commenting on the VSAT programme Continuity Forum Chairman, Russell Price said "Creating safer communities needs a blend of skills, tools and partners. Consequently, the VSAT has been developed to make it far easier for businesses of

all types to measure and improve their capabilities whilst helping access skills and experience and enabling work with others in their local area to build real resilience. VSAT is a unique tool that combines the best Business Continuity and Security practices in way that is easily accessible and applied". He added "The VSAT system is simple, yet very adaptable. It really can be used by organisations of all shapes and sizes. I believe it will make a huge impact on how organisations approach Business Continuity and Security and make a significant contribution to the overall resilience of the UK."

Russell Price
Timings
This session begins on the 17th February 2011 at 09.00, and will end at 12 Noon, with light refreshments throughout. After the Launch, take the time to network with our speakers and your fellow delegates, and to visit our hosts to view VSAT, live in action.
We will also have available Counter Terrorism & Security Advisers from around the Country, who will be happy to discuss your security needs and concerns in more detail.
Our Venue
Jumeirah Carlton Tower is situated in the heart of Knightsbridge.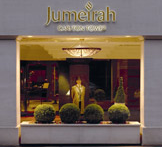 The hotel overlooks the private gardens of Cadogan Place with views over London's skyline.
The hotel is just a short stroll away from the Harrods and Harvey Nichols department stores, and Sloane Street.
Jumeirah Carlton Tower has been voted in the top three best hotels for service in the UK in the Conde Nast Traveller Gold List 2011 and 4th place for 'Best UK Business Hotel' in the 2010 Conde Nast Traveller Readers' Travel Awards.
The address is Cadogan Place, London SW1X 9PY. The Hotel can be contacted on +44 20 7235 1234 or via email on

[email protected]

. For more detailed location and directions please click here.
This event is free to attend and bookings can be made by clicking on the Booking link below: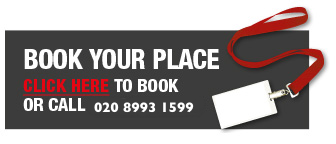 If you would like further information ahead of booking please do contact us at
[email protected]
or call us on 020 8993 1599. Media, Trade and professional bodies should contact us directly to reserve their place.
Journalists and other Media attendees can schedule interview times with our speakers by contacting us directly. Press and Media packs will be available.
This special event and the VSAT programme is supported by: