Food Security and Supply Chain Risks - SPECIAL PROJECT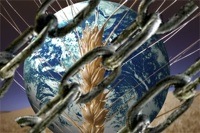 The Continuity Forum is part of a government working group researching short to medium term emergency issues relating to risk and the UK's food supply and its security. We are inviting interested parties to contact us to assist in the development of our formal report to the committees involved. We are particularly keen to gather information from Business Continuity, Resilience and Risk Professionals active in sectors relevant to the topic on the wider scope of issues being addressed.
The broad principles of the project are to identify how risks and disruptions may develop and how well the country is currently prepared to cope if they occurred.
The Continuity Forum is preparing a report for submission to the Working Group looking at the the general awareness, preparations and current management capability covering the supply, infrastructure and retail capabilities from a strategic Risk, Resilience and Business Continuity perspective.
The areas we are initially addressing cover a broad range of potential disruption areas and we have provided an illustration on the primary areas of investigation below:
| | | |
| --- | --- | --- |
| Impact of Severe Weather | Impact of Cyber Threats on the Food Chain | Impact of Policy Barriers or Regulation (EU) such as |
| | | |
| UK Severe (or sustained) events such as: | Vulnerability of IT systems throughout the the food supply chain | Risk to production & Innovation change from regulation & directives |
| Drought | Manufacturing, Logistics, Retail and Agri-sectors | Risk vs Hazard based assessments and its potential affects |
| Flood | Current levels of protection and Resilience | GM, emerging Food technologies & pesticides |
| Storms | Identification of Assurance and Security practices | Communication & Public acceptance |
| | | |
| Global Weather Events impacting UK Supply Chain | | |
| | | |
| As above and | | |
| Transportation & Logistics | | |
| | | |
We are keen to ensure a board consultation and additional criteria, comments and opinions on the general principles of food security are extremely welcome.
These topics have significant breadth and importance. At this time our focus is to seek and detail specific information concentrated on the following areas:
· What are the specific risks and the consequential impacts they could have on the UK supply chain;
· What are the current Government and industry responses to these risks;
· Is there current Government and industry capabilities to meet these risks, and;
· Identify any gaps or potential gaps in the UK response to the risks in the food chain.
For more details on these and the issues we are looking to address please get in touch with us directly by clicking HERE!
---