ISO 22301 Event Managing the Transition from BS 25999
UPDATE - Partner sessions are now available please contact us to arrange your organisations personal brieifing on ISO 22301.
Due to demand we are commencing our public sessions w/c 21st May
If you have registered already we will shortly be sending your dates and the registration details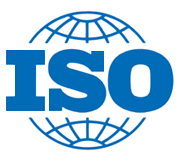 With the publication of ISO 22301
in
Mid May we know there are going to be lot of questions. Consequently, we have decided to to run both Breakfast Briefings and Webinars in June and July to outline the likely issues and how organisations can start to plan their transition to the new ISO Standard.
We cannot yet confirm the exact dates, but are offering you the chance to pre-register for these events now as we expect demand to be high.
We are running four Webinar sessions starting on 30th May and are expecting to run the Breakfast Briefings during the fourth week of June and into early July. Venues are likley to be in London, Birmingham and Edinburgh.
To BOOK for the online webinars please use the links above and to register register your interest in any of the Breakfast Briefings please email us here!
If you would like to know more immediately or find out how your organisation can get involved please call us on + 44 208 993 1599.
---