ISO Call for Comments DIS 22313 Guidance for Business Continuity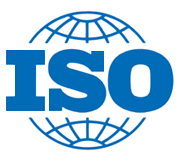 The International Standards Organisation open consultation stage for ISO 22313 is still open and gives you the opportunity to review and comment on the draft public version of the standard. ISO 22313 provides the guidance relating to Business Continuity and ISO 22301 the specification standard.
This process is key the development process and represents the Draft International Standard (DIS 22313) is still open though and closes on the 11th of April 2012.
Its a great opportunity to review and feedback your comments on the draft version before it moves into the final stages of review and publication. All comments are reviewed and are an important part of the process. Do visit the link below to take part:
THE REVIEW PERIOD IS NOW CLOSED
For more information or advice please do get in touch directly
here
.
---
* ISO 22301 is the equivalent to BS 25999 part 2 and ISO 22313 to part 1