BSI Organizational Resilience Standard BS 65000 DPC - comment now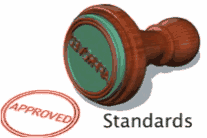 For the past few years one of the BSI committees has been working to develop a guidance standard that can be used by organisations to better direct, inform and support their Organizations and positively impact on its resilience.
The Standard known as "BS 65000:2014 Guidance on organizational resilience" has challenged the author group and been through extensive revisions before finally getting to the Public comments stage.

The Draft for Public Comment (DPC) is open and your feedback is invited (closes on the 31st July 2014).
Comments Period is now closed
Contact us for more information
This process is part of the formal development of any new standard and allows wider review and consideration of the standard across industry and other stakeholder providing a final chance to update or address issues ahead of final publication.
Initial review of the comments made will made undertaken in August with the resolution process being completed in September. Although dependent on the feedback and subsequent approval of the standard publication is expected towards the end of the 2014.
Members of the Continuity Forum Organizational Resilience Working Group can make submissions directly to us or choose to use the BSI Public Review system that can be found at:
http://drafts.bsigroup.com/Home/Details/53082 (free registration)
The Comments Period is now closed.
Continuity Forum members, partners and other interested stakeholders can contact the Working Group
HERE!
More information
BS 65000 is a guidance standard, primarily aimed at helping organisations understand Organizational Resilience at the strategic level. It is built on principles that help identify characteristics, attributes and capabilities that will directly improve the resilience of any organisation. It is not a compliance standard, but does link and to an extent rely on other standards and professional practices that form parts of the big picture Organizational Resilience represents.
BS65000 has been developed to be flexible and adaptive, it asks questions of the organization and its values seeking to link the answers directly to activities that can then be aligned to deliver the right operational performance for the business.
The Continuity Forum has been part of the working group since its inception and if you have any questions, would like to know more or want to get involved with this work more directly then please contact us directly
here
or call us on +44 (0) 208 993 1599.
---