Government funding for SME and start up Computer Security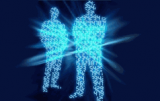 The government has extended the Innovation Voucher scheme that supports SMEs, entrepreneurs and early stage start-ups by implementing or improving cyber security.
The scheme provides flexibility and allows firms to choose from a ange of approved suppliers. Successful applicants will receive up to £5000 from the Innovation Scheme.
The scheme is part of the Government's Cyber Security Strategy that sets out how the UK will support economic prosperity, protect national security and safeguard the public's way of life by building a more trusted and resilient digital environment.
The voucher scheme will help if:
you have an early stage business idea that needs protecting
you need access to particular skills, expertise or technology to secure your ideas and business?
demonstrating that you are cyber secure add value for your customers and partners?
being more cyber secure help grow your business?
Businesses with valuable knowledge and intellectual property and with a high reliance on technology, are likely to benefit the most from having an effective cyber security strategy. As well as directly protecting the business, potential funding partners, customers and suppliers are all likely to be gained and retained by being cyber secure.
Innovation Vouchers for cyber security can be used to secure specialist consulting and services to help:
Businesses looking to protect new inventions and business processes
Businesses looking to 'cyber audit' their existing processes
Businesses looking to move online and develop a technology strategy
Business start-ups looking to develop an idea into a working prototype and needing to build cyber security into the business from the very beginning
The scheme is open until 23 July 2014 so act quickly.
Who are CESG?
CESG are the government's national technical authority for information assurance. Working in partnership with industry and academia, CESG provide policy and assistance on the security of communications and electronic data.
CLAS is a partnership linking the knowledge of CESG with the expertise and resources of the private sector. CESG also have a list of approved companies with accredited penetration testers qualified to assess HMG systems – this is called CHECK. Companies that appear on the CESG's site as CLAS or CHECK accredited will be deemed suitable providers under this Innovation Voucher
You do not have to use one of the above consultants but you do need to use a qualified person who is either;
Certified by CESG for their CLAS, Check, CCP, Tiger or Crest scheme
OR
Can prove they are a suitably qualified by being a full member of a professional body such as the Institute of Information Security Professionals
For more information click here