Climate Adaptation work accelerates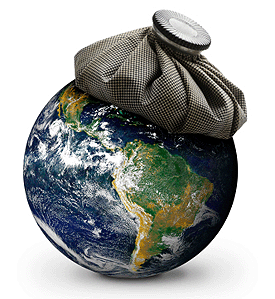 Update March 2013...
UPDATE February 2013 ... new events
Climate Adaptation Project
Over the past few weeks the Continuity Forum has been busy talking with Risk and BCM professionals on the role of the professions in helping mitigate and more broadly manage the impact of climate change.
In a series of industry discussions held in London, Edinburgh, Bristol, Manchester and Coventy we have been challenging our ideas and concepts and reality checking the
Climate Adaptation Project (CAP)
with the people in the front line responsible for Risk and Business Continuity Mangement.
The feedback gained to date has been fabulous and we really welcome the support and insight being shared by those across the professional community. In two of our Risk Management Workshops we introduced the general proposition and sought direct feedback on the appropriateness and viability of of the CAP in the context of their organizations or work. We also introduced the ideas and outlined the way forward to a Forum meeting in Coventy.
The feedback from across the wide range of sectors has to date been extremely promising with almost universal acceptance seen. We are starting to refine our thinking utilising the feedback gained so far, but we need still more.
We are also delighted to say we seeing some very significant organizations demonstrating commitment to work with us to adopt the foundation stages being developed within their organzations. We'll report more on this next month.
We are also pleased to let you know that THREE Special Sessions will be run in March looking at Climate Adaptation, Risk and Business Continuity Management.
The first date we can confirm is in Bristol on March 22nd. Other will be held in London and the West Midlands. These Events will be supported by the Environment Agency and Climate UK and we expect places to go extremely quickly.
In addition, we are in the final stages of producing a short introduction the CAP and its key elements in a Webinar Format.
We'll also be launching research on the topic next week whioch we hope you'll be able to contribute too.
One of our first major milestones will be the release of a report early in Q2 that'll provide baselines for the current levels of integrated palnning and hopefully outline how best we can work together to develop improved planning nationally across the private and public sectors that can over time reduce the consequences of events.
If you would like to know more click on the link below or get in touch with us directly.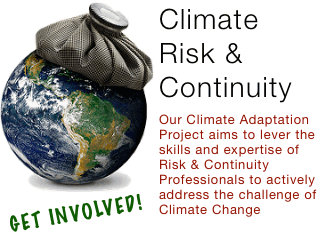 ---