BSI launch new Crisis Management Standard with the Cabinet Office


The Cabinet Office and the British Standards Institution are today launching a new crisis management standard to help businesses cope with unexpected emergencies like civil unrest, employee deaths, corporate espionage or natural disaster.
The standard – known technically as PAS 200 – advises organisations on the kind of capabilities they need to develop and maintain in order to detect, prepare and respond to a crisis.
Sponsored by the Cabinet Office, the crisis management specification has been developed in consultation with some of the UK's leading businesses and public bodies, including the Bank of England, Blake Emergency, the UK Emergency Planning Group and Thomas Cook.
The standard is designed to deal with the kind of organisational upheaval caused by events such as the recent England riots which were unexpected and had a major impact on organisations across the UK. It can also help organisations preparing for potential challenges during the 2012 London Olympics.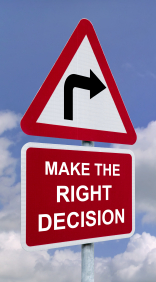 Anne Hayes, Head of Market Development at BSI, said: "The key to surviving and thriving in a crisis is to develop plans, protocols and procedures in preparation for the unexpected. PAS 200 is evidence of BSI's ongoing commitment to providing businesses with good practice guidance on how to pre-empt the various risks their business may face and processes to effectively manage the crisis, should the need arise.
"This new standard addresses a specific requirement for crisis management whilst complementing other standards, such as BS 25999, Business Continuity Management, and ISO 27001, Information Security Management."
Dr Robert MacFarlane, Assistant Director, Research and Doctrine at the Cabinet Office, said: "Crises are, by their very nature, unexpected and extremely challenging therefore the Cabinet Office today strongly encourages every organisation to think about implementing some simple, practical steps to improve their resilience.
"We welcome the launch of PAS 200 which provides an ideal framework to mitigate risks and manage crises and so avoid potentially very damaging consequences that could harm the reputation, if not the very existence, of organisations."
Sandie Dawe MBE, Chief Executive of VisitBritain, said: "Tourism is a crucially important international industry for Britain – our third biggest foreign exchange earner, worth £115 billion and employing 2.7 million people. Being able to respond quickly with co-ordinated messages, and having the structures and processes in place ready to activate, has proved its worth through events such as the July 2005 bombings, volcanic ash clouds and the recent riots. We obviously look forward to the new crisis management guidance PAS 200 to double check all our procedures are as good as they should be".
For information on PAS 200:2011, Crisis management – Guidance and good practice, or to purchase a copy of the standard, goto http://shop.bsigroup.com/crisismanagement.
---