ANSI approve ASIS/BSI BCM.01 standard
The American National Standards Institute (ANSI) has approved the ASIS/BSI BCM.01 2010 standard for Business Continuity Management.
The full name for the standard is ANSI/ASIS/BSI BCM.01:2010, Business Continuity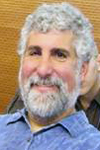 Management Systems - Requirements with Guidance for Use (Joint ASIS International and British Standards Institute (BSI) Standard) and whilst a mouthful it reflects the very close collaboration throughout the whole development process between ASIS and the BSI. This approach led to a multi-national team being involved with committee formed responsible for the development being co-chaired by Dr Marc Siegel (US) and Kevin Brear (UK) and that also included Russell Price from the Continuity Forum.
The process of developing this BCM standard kicked off in December 2008 with the first Working Group meeting held in January 2009.
The ANSI/ASIS/BSI Standard shares much of the core of BS 25999 and the two standards are interchangeable in many areas, whilst reflecting the differences between the US infrastructure, systems and terminology.
Significantly, ANSI/ASIS/BCI BCM.01:2010 is a combined standard containing both requirements and guidance - BS 25999 splits these into two parts.
ANSI/ASIS/BSI BCM.01:2010 provides a generic framework of audit-able criteria and accompanying guidance that can be tailored to meet the needs of any organisation both domestically in the US and across global operations.
Dr Marc Siegel states "ANSI/ASIS/BSI.BCM.01 2010 represents a major breakthrough for the business continuity community. The standard represents the first international consensus on a business continuity standard. The technical committee consisted of hundreds of BCM professionals with all major US and UK continuity and contingency planning associations taking part in this effort."
BSI Group America President, Todd VanderVen added "A viable business continuity

Todd VanderVen
plan is imperative for businesses to successfully overcome unscheduled interruptions or disruptions. By working together, BSI and ASIS have produced a best-in-class business continuity management system which empowers business professionals to better manage risk and strengthen corporate stability".
Chairman of the Continuity Forum, Russell Price said "This standard incorporates an approach that will enhance BCM globally not just in the US or UK. The collaborative approach taken has enabled consistency and mutual interaction in a way that delivers real benefits for both organisations and the profession."
He added "For international organisations the common principles used in BCM.01 and BS 25999 enables them to cost effectively develop BCM programmes that can cover all regions of operations and mutually support each other. This flexibility should encourage more of our leading organisations to adopt a standards based approach to BCM and help build their resilience."
"This standard provides management with the ability to plan past a business interruption and remain competitive," stated Robert Whitcher, BSI's Product Manager for BC. By implementing this Management System Standard, a disruption need not become a corporate disaster."
We would love to have your thoughts on ANSI/ASIS/BCI BCM.01:2010 please do send them to us at [email protected]
---