Risk & BCM Salary Survey
Global Salary Survey | 2014
Welcome to our Salary Survey page over the past 15 years the Continuity Forum has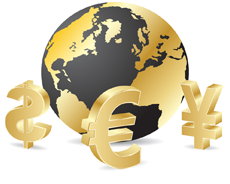 been measuring the pay and compensation of Business Continuity professionals working in the field and we are now launching our 2014 Global Survey.
Are you being paid what you are worth? Help us find out by completing the 2011 BCM Global Salary Survey
All responses are of course completely confidentially and can be made anonymously if you wish and the Survey results are made available to all participants at no charge.
This year we aim to provide segmented data for the UK, US and Europe areas and the rest of the world providing a truly global Business Continuity Pay report.
We hope you'll share your information with us and the survey has been constructed so that you can complete it in as little as 10 mins. We particularly value any additional information you can provide and there are plenty of opportunities to add your specific comments.
INSTRUCTIONS and Guidance
It really is extremely simple just click the boxes as you go through. If you want to add a context to an answer ot provide additionnal context there are plenty of text boxes for you to type into. If you get called away or complete complete the survey don't worry the system will remember your answers and you can pick up where you left off.
If you have questions please do get in touch with us here!
---