---

Civil Contingencies 2011
QEII Conference Centre, London.
Tuesday 18th January, 2011
As emergency preparedness remains at the forefront of the political agenda, Civil Contingencies 2011 will explore the challenges we have faced and will continue to encounter in preparing for and responding to major disruptions, including:
Adapting to the growing issue of climate change

Assessing the progress of the Community Resilience Action Plan

Identifying lessons learned from the swine flu response

Examining the Cockermouth flood recovery strategy

Gain the latest emergency strategies to secure supplies in the event of disasters and cyber threats

Overcoming the strategic difficulties of restructuring and budget cuts

Leadership and command in serious emergency situations

The benefits of remote working in contingency planning

Developing the diverse skills necessary for an emergency response

Incorporating the Volcanic Ash Contingency Plan into existing emergency strategies
Attend Civil Contingency 2011 and learn about up-dated policies, working under budget cuts, new risks and emergency plans that will provide better services for the UK's resilience.
You will earn CPE credits for attending this event.
Click here
for full conference details.
Some of our confirmed speakers include:
Professor Sir John Beddington

,

Government Chief Scientific Advisor

Christina Scott

,

Director, Civil Contingencies Secretariat, Cabinet Office

Ronette Lucraft

,

Chief Operating Officer, NHS Direct

Dr Nigel Brown

,

Lead for Resilient Telecommunications, Cabinet Office

Dr Les Tickner

,

Flood Recovery Coordinator, Allerdale Borough Council

Kathy Settle, Deputy Director, Local Response Capability, Civil Contingencies Secretariat - Chair of the Community Resilience Steering Group

Professor Jonathan Van-Tam

, Professor of Health Protection, University of Nottingham and ex-Head of the Pandemic Flu response , Health Protection Agency

Michael Rutter

, Head of Energy Resilience, Department of Energy and Climate Change

Sonia Phippard

, Director of Water, Floods and Environmental Risk and Regulation, DEFRA

Steve Beckley

, Deputy Chief Officer, West Yorkshire Fire & Rescue Service
As a supporter to the conference, you will receive £100 discount on your place to attend. This offer is very limited and will be processed on a first come, first serve basis…
Continuity Forum Rate only £149 + VAT
Standard public sector rate is £249 + VAT

Use promotional code 'CF149' at the time of booking to validate your discount.
Discounted attendance is limited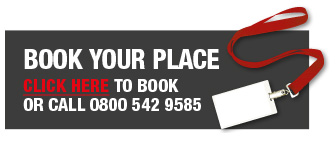 Taking place in the impressive QEII Conference Centre, you'll join 350 of your peers to hear these leading figures discuss the issues, challenges and pressures involved in the UK's civil contingency plans.
An afternoon panel discussion will focus on latest strategies for disaster recover – providing you with an opportunity to ask questions at the end.
Great networking opportunities
You'll also be able to share your concerns, experiences and ideas with 350 other delegates all of whom are facing the same or similar challenges. There are coffee breaks throughout the day with an hour for lunch, providing you with plenty of time to discuss the day's events.
Latest News and Press Releases

Fatal error: Call to a member function set_display() on a non-object in /home/forum/public_html/includes/common.inc(1762) : eval()'d code on line 177