Crises Control incident notification platform listed on G-Cloud 11 digital marketplace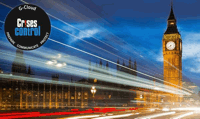 Crises Control
, the mass notification, multi-channel, business continuity platform and crisis response solution has just been listed on the latest UK government Digital Marketplace through the G-Cloud 11 framework, making it available to all UK public sector organisations.
This means that UK public sector organisations can save time and cost on their procurement process by relying on the terms of use agreed under the framework.
Crises Control is a solution that automates the distribution and management of messages and tasks to relevant stakeholders through multiple communication channels (voice, email, push, SMS, desktop, etc.). The platform is also capable of sending messages to digital signage, IoT devices and many other endpoints for bespoke applications. Use cases include emergency events, business disruption notifications, business operations notifications, IT service alerting, ITIL incident alerting and public and personal safety.
Our cloud hosting partners are UKCloud, providers of a public cloud for the exclusive use of UK public sector organisations. They are dedicated to helping their customers gain value from the security, agility and cost savings of using a trusted, sovereign, assured cloud platform.
Shalen Sehgal, Managing Director of Crises Control, said: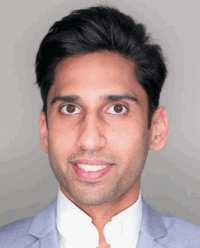 "I am delighted that Crises Control has been listed on the G-Cloud 11 framework, the latest UK government digital marketplace. Together with our hosting partners UK Cloud, we can provide sovereign UK located cloud-hosting with the fully GDPR compliant information assurance needed by our public-sector customers."
"Our award-winning platform provides the kind of innovation that can help public sector customers meet their business continuity obligations whilst at the same time delivering value for money beyond other suppliers in our marketplace. The Crises Control platform can help you achieve the business goals at the centre of your strategy, without risking your operational ability to execute."
The Crises Control G-Cloud 11 offering includes the following features and benefits:
Service Features
•
Multi-channel bi-directional mass communication globally
•
Incident manager to manage Incidents of any nature
•
One-touch emergency SOS button
•
One-touch conference call bridge on demand
•
Secure creation, storage, delivery and management of Incident Action Plans
•
Secure storage, delivery and management of any digital assets
•
Sophisticated task manager module with workflow
•
Automatic generation of audit trails and response team performance
•
Academy for self-learning videos, feature walkthroughs and online knowledge assessment
•
Concierge service and hotline to assist during Incidents
•
Open API, AD integration, external system trigger integration, scheduler, Import user data from XLS and bespoke integration.
•
Library of ready to configure incidents
Service Benefits
•
Instantly notify stakeholders worldwide on any device
•
Securely receive notifications with supporting IAP and assets
•
Protect personnel, track and trace with GPS locations on maps
•
Build a culture of responsive staff and responders
•
Plan, prepare, engage, train and develop your incident responses
•
Achieve 96% improvement in speed of response
•
Achieve 20% faster business recovery times
•
Rest assured: GDPR compliant data hosting and transmission
•
Common operational picture on Incidents in real-time
•
Full auditability for post-event analysis and continuous improvement
For more information on Crises-Control
Click here
or call
+44 (0) 20 8584 1385
---