Business Continuity and SME's - building success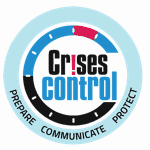 In this interview Russell Price speaks with Shalen Sehgal, MD of Crises Control, on the critical importance of Business Continuity and Crisis Management to Small and Medium Enterprises and the role of standards in helping them compete and succeed in today's markets.
Standards can sometimes be intimidating or thought to be only appropriate for big business. In this video Russell explains why this view is wrong and how SME's can lever their size and agility to develop good plans and compete more effectively in their markets.
Meet the Crisis Experts - Episode 3 - Standards & Plans with Crises Control and Russell Price.
For more information please contact on how Standards can help organizations develop their risk and resilience planning contact us directly. To see more from the 'Meet the Experts' series from Crises Control click HERE!
---