The Ups and Downs of BC Management
You'd think that with the right intentions and a careful, attentive execution, your business continuity plan would be a success, wouldn't you?
Unfortunately, that's not always the case. Often the smartest professionals prepare a perfect program, but for unforeseen reasons the outcome is less than ideal.
What went wrong?
As every business continuity professional knows, there are two types of implementations: those that meet expectations and those that fall short. Both scenarios have lessons to teach us, so let's deconstruct four areas to see what peaks and valleys may be experienced in their implementation.
Developing your program
When it's time to start developing a business continuity program, many people make the mistake of focusing on their plans as the end result. However, experience shows that it's better to take the time to fully understand your corporate culture, and then apply that understanding to the program. So w
hat is corporate culture?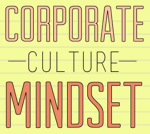 It's the psychology, collective beliefs, attitudes, values and processes that give your organization its personality.
Some organizations are conservative, others are edgy; some are regulated; some are traditional while others are more innovative.
Some organizations focus on the bottom line while others focus on growth.
Every company is different.
This is what makes up corporate culture, and it will drive your business continuity program. In order to put a solid BC toolbox together you need to understand what is important to your company and map your program accordingly. The most successful implementations start at the beginning, with defining corporate culture.
As an example, since communication is important to incident response, one your first business continuity tools may be one for emergency notification. Knowing how your company communicates at every level will inform your choice for the right notification system.
This approach means you'll design your program to suit the culture and introduce tools only as you begin to understand the organization and its culture. Don't try to force your program to match your tools.
Importance of executive involvement
Executive engagement means that one or more executives become a champion for your program. That champion should understand how resilience is strategic and can give your organization a competitive advantage. Executives tend to care more about strategic initiatives than tactical issues: focusing on growth in revenues and profitability, increasing shareholder values, protecting brands, and similar topics.
How you communicate with executives will lead to a better understanding of their role in the process of BC planning. To do this effectively, you must speak their language. Terms and acronyms, like risk assessments, BIA, resilience, RPO, etc., may not mean much in the executive suite.
T
o really gain participation from the C-suite, you must frame issues in a way that touches on their key initiatives, like keeping the company viable with a strong brand and trustworthy reputation.
The right approach means you really know your company and understand what drives the business. Start by reading the annual report, paying particular attention to key initiatives. Use these as guidelines to intersect your BC initiatives. Be flexible in your approach and show the value of your program through stories and examples. You'll run into difficulty if you try to force higher-ups to use the language and understand the methodology of the BC/DR world. If you get too deep into the details, using jargon or acronyms, or try to show value by producing lots of cumbersome plans, you are likely to lose your audience quickly.
Driving maturity
Putting a program in place is the first step, then that program must regularly adjust to changes in the organization. You can measure the health and wellness of your program against external metrics such as standards, maturity models and other defined best practices.
A good way to measure maturity is to measure your program against a recognized business continuity standard. Remind those in charge that if your business doesn't align to a standard today, sooner or later a company you do business with is likely to require that of your organization. Use accepted practices to drive to maturity, keeping in mind what is reasonable and appropriate for your company. Not all areas need to measure 100 percent against a standard unless there is a true business justification.
The right approach requires finding the balance of maturity that works for your company or organization, using an existing maturity model or standards coupled with best practices as guides. Understanding where return and investment converge and taking the steps in the right direction, slowly but surely, will net you a workable plan. You'll have a harder time succeeding if you try to move everything at once, aiming for 100 percent conformance without clearly articulating the value of your approach.
Methodology offers a great resource to guide us through the program implementation and ongoing management, but in most organizations it becomes a rigid guideline that often does not match the culture of the company. When you force compliance in rigid ways to methodology, you risk diminishing the enthusiasm and support of executives and those in business areas involved in the program.
Your ultimate goal is to make sure that you've designed a program that builds a construct for creative problem solving at time of crisis. A paper plan is great, but when the heat is on, people are more likely to rely on their internal resources (based on your plan, of course) to guide and direct.
The right approach means acknowledging the culture and realizing that all businesses don't need the same structure. Cover the essentials and base your content on criticality and complexity. Use standards as a guideline where it makes sense. You'll face challenges if you try to go straight to certification or work in a silo, isolating your program. Developing an overly detailed, one-size-fits-all plan or allowing tools to drive your plan is a recipe for failure.
•
Fail to articulate the value of your approach
•
Ignore the culture of the organization in your initiatives
•
Reside in isolation within your company
•
Act too aggressively without buy-in across the organization
•
Move too slowly with initiatives
•
Include a risk assessment of the initiative
•
Educate and foster awareness of what you do
•
Demonstrate ownership and accountability rather than just a plan
•
Align your program to corporate culture rather than to a project
•
Communicate during steady states as well as crises
•
Speak to your audience in their language, understanding their goals and objectives
Don't be afraid to make mistakes
Use this information to help you take the initiative, to try some things and see if they work for your company. Don't be afraid to make mistakes.

Pay careful attention to your corporate culture and market your program within the interest of the organization. Understand why people do what they do and what ultimately drives your business: that's how to succeed as a business continuity professional.