BSI Organizational Resilience standard - BS 65000:2014 | find out more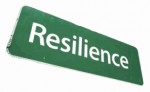 The British Standards Institution (BSI) has published guidance standard for organizational resilience.
The standard BS 65000:2014 | guidance on organizational resilience was first mooted more than five years ago and has passed through a number of major development stages prior to its final publication last year.
The official launch event for the standard was held at the Guildhall in the City of London on Thursday 27th November 2014.

The development of this BSI standard has mirrored much of the industry debate and discussion on how organizations need to evolve their risk and business continuity management approaches to deliver greater capabilities and value for their stakeholders.
The development team, that included the Continuity Forum, liaised extensively with interested parties across the public and private sectors. The result means the new standard is focused on how real resilience is the result of a number of good practice activities working well together and being correctly aligned on the goals of the organization concerned.
These activities would typically include Risk and Business Continuity Management, along with Crisis and Incident Management and increasing IT Security and governance models. These disciplines together provide the practical tools that help deliver real resilience, but if they're only used in isolation or if they are not connected with the goals of the organisation real opportunities to enhance the organizations resilience may be lost or negatively affected.
As a result BS 65000:2014 sets out in the first pages the clear need to see resilience as a strategic objective, one that protects the capabilities, but also enhances the longer term value of the organization. In the introduction it describes organizational resilience as:
"… the ability of an organization to anticipate, prepare for, and respond and adapt to everything from minor everyday events to acute shocks and chronic or incremental changes."
A major theme seen in BS 65000:2014 is the importance of the strategic relationships between critical activities that when properly understood and addressed well can deliver an integrated capability. This brings a higher level of coherence toplanning that cuts through silo's enabling a more resilient culture to be embedded into the organization.
BS 65000:2014 includes a Maturity Model for organizational resilience and a series of 24 questions that help determine the consistency of an organizations planning. These questions are particularly useful as they provide a 'stress test' to assess just how well planning is integrated into the processes and activities from the boardroom through to the factory floor.
The Continuity Forum is providing briefings for partners and other interested parties on BS 65000:2014 and how it can help organisations.
For details please contact us directly on info@continuityforum.org
To purchase a copy of BS 65000:2014 please use the link below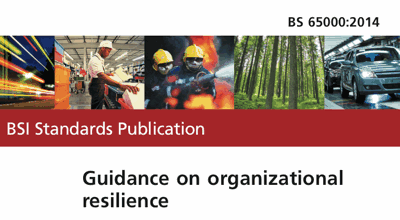 ---