Communication in a Crisis - Integrating Business Continuity and Communications Debate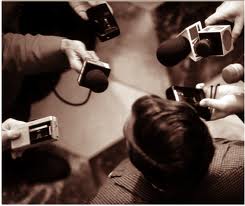 Communication in a Crisis -
1st March London EC1M 6EZ
Business Continuity and Communications
---
The Continuity Forum would be delighted to see you at our latest free Breakfast Debate on 1st March.
The debate will run from 8.30, for networking and a little light refreshment, with the debate closing at around 11.30.
We will be discussing a number of themes, all under the Chatham House Rule, but the following should help to provide a framework for your thought processes.

About the debate
If your organisation were faced with a crisis today, what would you do?
Could you sound an alarm that would get the help you needed quickly?
Direct your staff to safety and communicate critical information to everyone who might be impacted?
Could you communicate your message effectively, while maintaining your reputation?
How would you engage and inform stakeholders, keeping them in the loop and delivering the right messages?
How can you be sure your messages are getting through?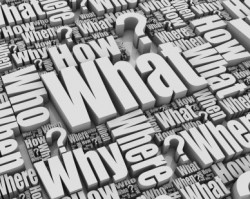 We
will be supported by experts in the field from MIR3 and COOP who will also be available to answer to your questions and contribute to the debate.
How has your organisation learnt to manage and what pitfalls have you seen?

Do you feel organisations need to think more carefully

about Social Networks and how they can impact or even be used.

How integrated is your communications strategy in your BCM planning and has it been optimised?

How do you measure success?

Can we amplify the use of systems and benefits in new ways?
We'll be bringing together a spectrum of experts and users from diverse fields under the Chairmanship of Russell Price to explore these issues. We will also be sharing research information on the use and Maturity of Crisis Communications tools in organisations.
More on our debates
One of the great things you need to know about our debates is that they are held under very strict Chatham House rules and this adds a lot to the experience, freeing all those involved to discuss very openly their own situations and experiences.
Ahead of the session the key questions to be debated are shared and on the day the group usually between eight and 16 meet for breakfast, lunch or dinner (depending on the subject and budget available!).

The discussions are chaired, or should we say facilitated, by the Continuity Foru
m and from our own preparations we will have a general shape that we would lik
e the debate follow, but our aim is always to ensure that we all learn
as much as possible.
If you judge the success by how long people want to stay, then every single one has been superb, with us often having to extend the debate time to allow the free-flowing conversation is to continue.
Our Debates have become very important to us as they allow and encourage considerable discussion to be held on a host of interesting topics engaging a range of diverse participants and as a result lots can be learned in a short time.
Many attending will be experienced in the area being debated and be bringing
their expertise and opinions to bear. Others will have more general knowledge or offer fresh perspectives. By bringing them together in a debate format our aim is to explore the topic in a new way hopefully distilling the key messages, benefits or aspects more clearly and bringing opportunities or challenges they present the industry into a sharper focus.
Timings
This session is on the 1st March in London, EC1 and is intended to run from 8:30am till 11:30 with light refreshments throughout.
The format is relaxed, but do be prepared to contribute to the discussions.
This event is free to attend and bookings can be made by clicking on the Booking link below:
If you would like further information ahead of booking please do contact us at
info@continuityforum.org
or call us on 020 8993 1599. Media, Trade and professional bodies should contact us directly to reserve their place.
PLACES ARE LIMITED AND YOU SHOULD BOOK YOUR PLACE IMMEDIATELY TO AVOID DISAPPOINTMENT
This event is supported by: